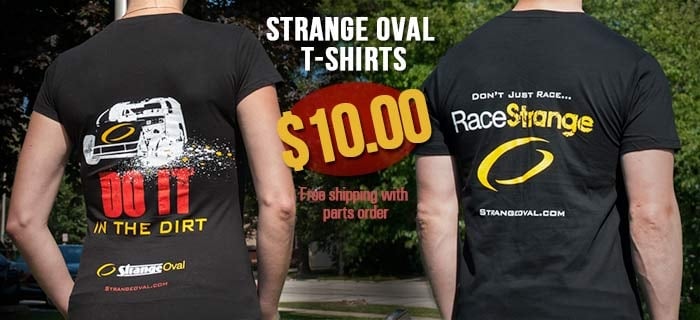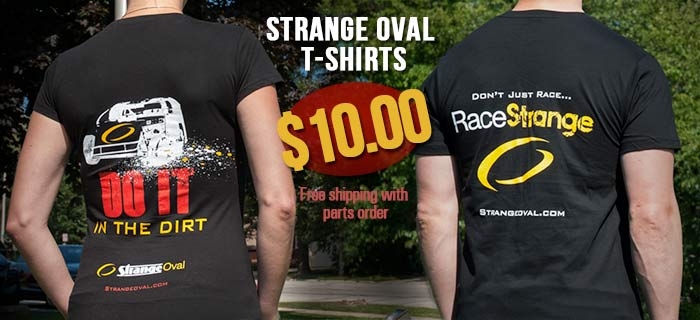 For Sale are limited edition "Do It In The Dirt" & "Race Strange" T-Shirts for only $10.00 each.
Shipping is free with a parts order. T-shirt only orders will have UPS shipping costs applied.
These high quality cotton tees are great looking, fun, and are available direct from Strange Oval. Order yours today by filling out this form and we will contact you to collect your payment info. Let us know the styles, quantity and sizes you want. Available Women's sizes are Medium and Large, Men's sizes are Small to 3XL.